In Finland, Midsummer is such a popular holiday that it's practically an institution. We asked the people at Dinolift what the holiday means to them and how they like to celebrate it.
Midsummer is celebrated around the world close to the summer solstice. Sauna, cottage visits, BBQ – the Finnish Midsummer is full of traditions although everyone has their personal customs as well.
The cottage is the place to be
In Finland, people love their cottages and in Midsummer, it's the place where everyone likes to spend the holiday. The cities become quiet during Midsummer because most people head out to the countryside.
At the cottage, you'll usually find a sauna which is an essential part of country life and Midsummer festivities. And if you can go for a refreshing swim in natural waters while the sauna is hot, it doesn't get any better than that!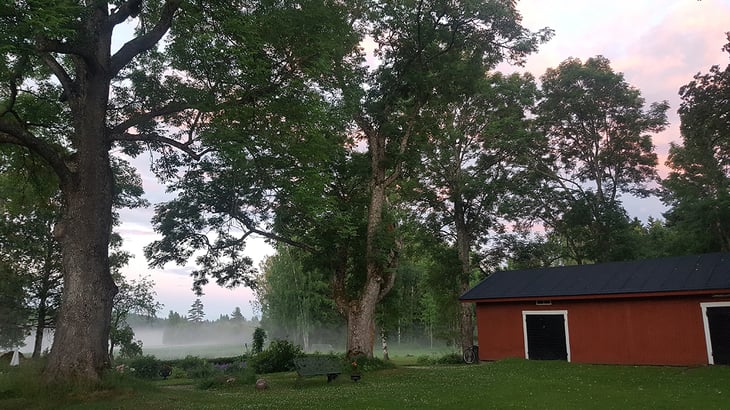 During Midsummer, almost everyone travels to the countryside to relax and enjoy nature. If you don't have your own cottage, you can always rent one or tag along with a friend!
Photo credit - Karin Nars


While Dinolift's Commercial Manager Teemu Ristelä says that Midsummer by the sea or lake is how he usually spends his holiday, he thinks it's up to everyone to create their traditions.

"Everyone chooses their own way to spend Midsummer, there are no rules. Nowadays my family and I head out to the archipelago and spend Midsummer doing different activities. The light and warmth give energy for the upcoming dark period," Ristelä describes.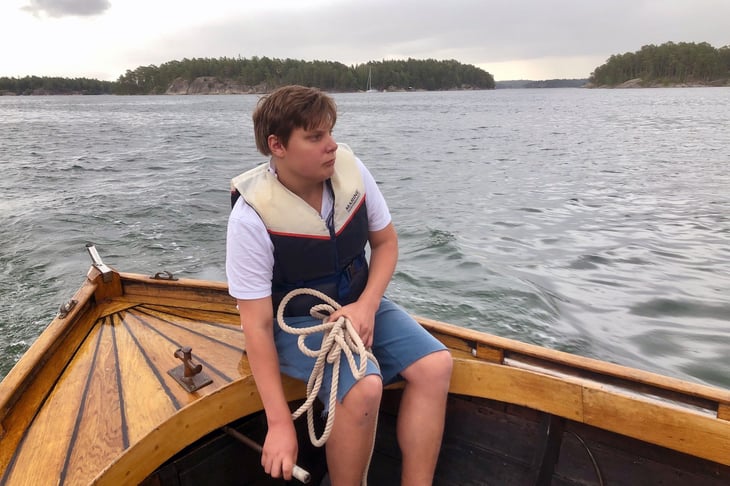 Boating can be a leisure activity or a way to get to the Midsummer celebrations. One might say life jackets are part of Finnish Midsummer attire.
Photo credit - Karin Nars


As it is with any holiday, it's great if you get to spend it doing what makes you happy.
"My way of celebrating Midsummer is playing golf in a beautiful landscape. After the round, it has become a tradition to enjoy good coffee with rhubarb pie and vanilla ice cream. Afterward, it's time for sauna," explains Supervisor Esa Lindholm.
For Dinolift's Marketing Coordinator Saara Heikkilä, the best thing about Midsummer is spending time with her family at a lakeside cottage surrounded by its natural beauty.
"It is a time to relax with the family, eat well, go to sauna and swim – although I rarely dare to go swimming myself! During Midsummer, there are no schedules and no need to rush anywhere," Heikkilä says.

Food, dance, and merrymaking
Since Midsummer is such an important occasion in Finland there are many traditions that people follow more or less faithfully. Food is at the center of any holiday. The typical Finnish Midsummer banquet consists of few fairly simple but tasty ingredients, such as new potatoes, strawberries, and different types of fish and meat.
"On Midsummer Day my daughter and I have a barbeque either with my parents or at my sister's place. On the menu we have new potatoes, herring and sausages," explains Office Assistant Nea Kela.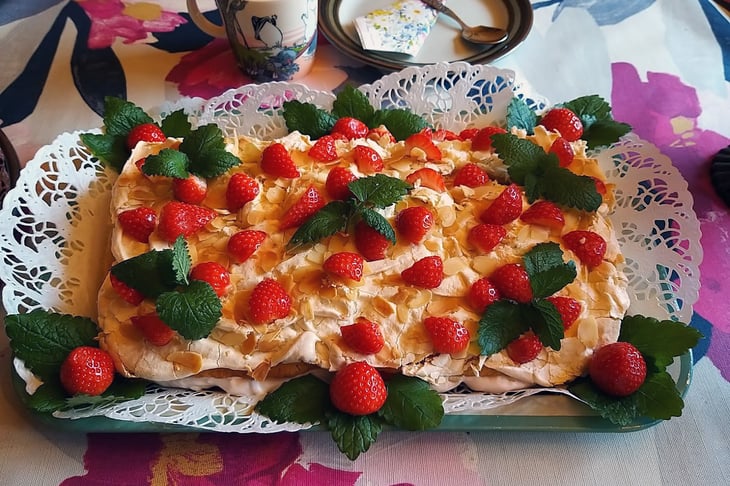 Strawberries are a must-have in the Midsummer table: "As a dessert, we eat the first Finnish strawberries of summer either in a cake or with waffles," - Marketing Coordinator Saara Heikkilä.
Photo credit - Saara Heikkilä


In Southwest Finland's coastal area and archipelago, it's traditional to set up a decorated maypole as the center of the Midsummer celebrations. Everyone gathers around the pole to eat, drink, and preferably also to dance while someone plays the accordion. In the Eastern part of Finland, people set up traditional bonfires that were originally meant to drive away evil spirits.
"When I was younger, we used to go and see the bonfire with my friends. We always meant to go early enough to see the fire being lit up, but somehow we always missed it," Kela recalls.
In smaller communities, the whole village gathers to celebrate Midsummer. There might be live music, dancing, and food to share with everyone.
"The Midsummer dance is one tradition I like to attend. Where I live there's a dance floor called "Pappisten lava" which welcomes joyful people to celebrate Midsummer," Esa Lindholm says.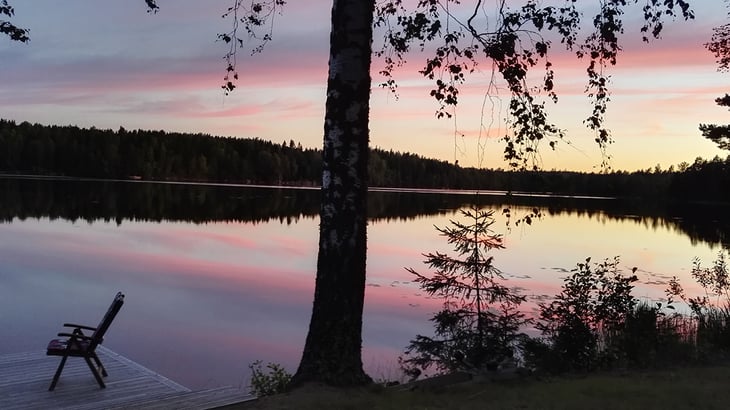 The summer solstice occurs around Midsummer which means that during that time the sun reaches its highest position in the sky making it the day with the longest period of daylight.
Photo credit - Saara Heikkilä


In case you haven't already guessed, Midsummer is definitely the highlight of summer for Finns. And although the Finnish weather is often unpredictable, people still enjoy the outdoors, even if it means they have to wear quilted jackets or raincoats while celebrating!
If the people at Dinolift could use just a few words to describe the occasion, Midsummer would represent BBQ, and spending time with the people you love and the Midnight Sun, which is when the sun dips below the horizon for only a short time in the south and does not set in the far north.