In the aftermath of the COP26 event, we all need to take a look at ourselves. But what changes can we make?

Thousands of negotiators, researchers, and citizens joined diplomats in Glasgow this November for COP26, a summit dedicated to strengthening the global response to the increasingly urgent problem of climate change.

As teen climate activist Greta Thunberg stated, COP26 "is not a drill. It's code red for the Earth. Millions will suffer as our planet is devastated — a terrifying future that will be created, or avoided, by the decisions you make. You have the power to decide."

The main goals of COP26 included:


Securing global net-zero carbon emissions by 2030 whilst keeping a 1.5-degree increase by 2030 within reach.
Adapting to protect communities and natural habitats, particularly in countries most devastated by rising global temperatures.
Mobilising the financial sector to invest in green technologies.
Working together as an international community to deliver on the previous goals.

Fundamentally delivering on these requires phasing out coal quickly, curtailing deforestation, switching to electric vehicles, and heavy investment in renewables and resilient infrastructure. Businesses need to make choices that protect and restore ecosystems and existing communities, and accelerating action requires collaboration between governments, businesses, and civil society. All citizens and businesses have the power to make choices that support the successful implementation of these goals.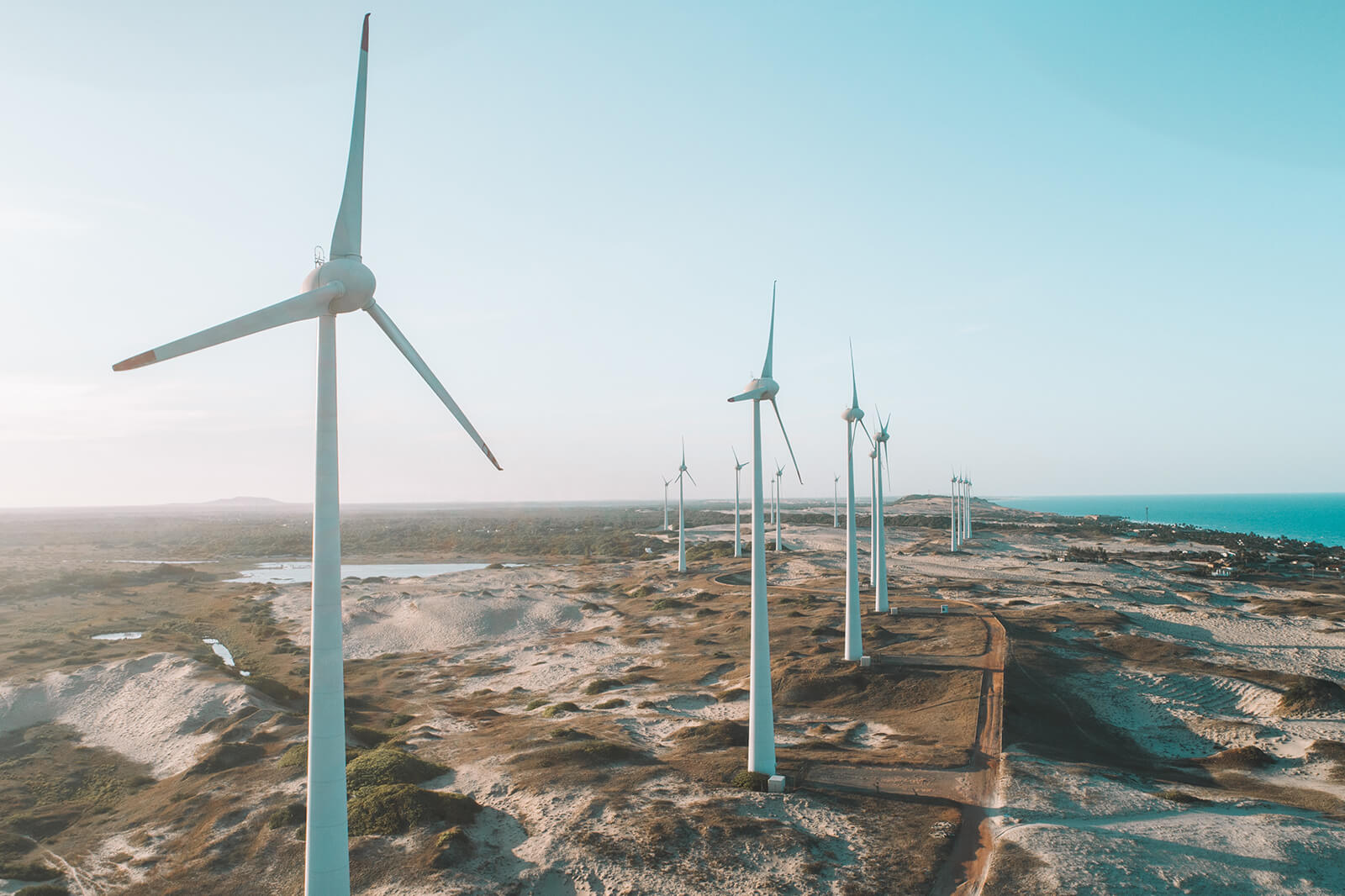 Heavy investments in renewables are required from businesses and governments to drastically reduce global CO2 emissions.
Photo credit - Pedro Henrique Santos, Unsplash


Businesses must act now
While citizens have limited choices in how they lower their personal fossil fuel emissions, this is not the case for businesses. Businesses operating in the industrial manufacturing industry have a particular obligation to lead the way as the industry's fuel consumption is quite high.

At Dinolift, this is a responsibility we take seriously. We have already committed to producing environmentally friendly products, with most of the Dino models electrically powered by batteries or electric motors.

The lightweight design of all DINO MEWPs minimizes pressure on local ecosystems and soil biota during use, which is compounded over a product's lifespan. We are further dedicated to pioneering the changes highlighted at COP26 by investing in the future in actionable ways. Our factory in Loimaa is currently being expanded to house an automated boom cutting and welding station for boom manufacturing. We consolidate all our production operations into one facility, which minimizes internal logistics. The whole investment program aims at keeping material flow efficient and optimizing production processes according to LEAN principles. It also includes the renewal of factory heating systems to use biofuels and systems for heat recovery from welding operations – vastly reducing overall greenhouse gas emissions to a fraction of what they were.

"The increase in productivity and new technologies in welding will support our substantial growth targets during the next few years and benefit our customers through shorter lead-times," says Karin Nars, Managing Director of Dinolift. "But as we see it, we must do more than just increase productivity. We need to take concrete actions toward more environmentally sustainable production. Some years ago, we moved to thermal heating in part of our production facilities, and this expansion will again enable a significant reduction to our carbon footprint."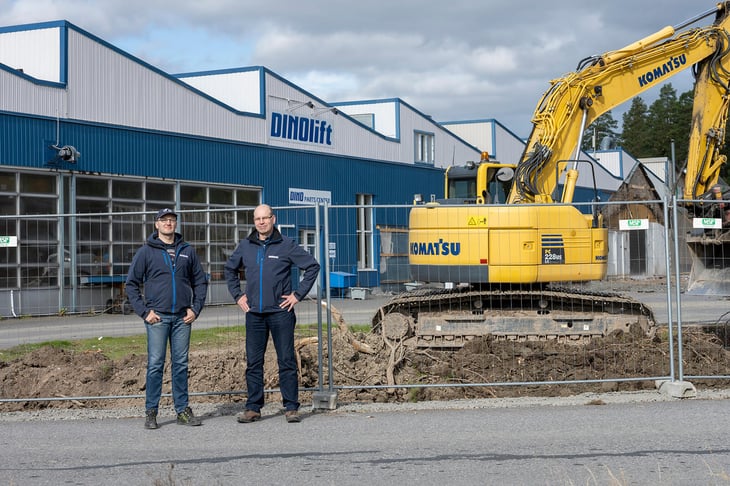 Facility Manager Ville Raikunen and COO Timo Knuutila at the Dinolift factory in Loimaa.
Photo credit - Dinolift


The Green Team
However, this change is not limited to our business operations. In fact, the entire DINO team is also determined to make a change. Sourcing Manager Katja Suvanto thinks it's important for those "in industrialised countries to do our best to boost the development of greener technologies on every level as nations and as individuals."

Her family recycles cardboard, paper, plastics, metal, clothes and other textiles. A few years ago, they invested heavily in switching their home heating system from oil to geothermal heat, and choose to eat Finnish meat and locally produced foods when possible. She's also made the switch to drinking coffee with oat milk instead of dairy. "Even the small changes count," Katja believes.

Supervisor Antti Tuura also worries about climate change. To do his part, he also "changed his heating system a couple of years ago, switching to geothermal heating and solar panels." Thanks to his hunting hobby, Antti's freezer is packed with wild game, so his family rarely eats any other red meats. They also recycle waste and plastics.

Just as Dinolift's investments are wise choices for any company truly dedicated to protecting the planet's future, the simple choices our people are choosing to make in their own lives are changes anyone can make to contribute to lowered climate emissions. Together, we have a real chance.