We are seeing a constant increase in rental companies going electric in their fleets to offer more sustainable alternatives for the construction industry. This time we want to look at electrification from a different perspective: the boating industry. What are the drivers behind the maritime electric propulsion industry?
The use of electrification in the boating industry is growing. As electric cars become more common on land, the maritime industry is harnessing new technologies and answering to climate targets through the electrification of boats. What are the advantages and challenges of electric propulsion for making the boating industry greener? Moving towards electric propulsion technology can provide significant reductions in CO2 emissions and pave the way for maritime decarbonization. On the other hand, the technology still has some limitations.

As on land so at sea
What are the drivers behind the growing interest in marine electric propulsion from the industry perspective? According to Anna Hietanen, marketing manager for electric motor maker Oceanvolt, it's a combination of several considerations.
"It is about saving the planet, user-friendliness, embracing new technologies, and ease of use and maintenance," says Hietanen.
Oceanvolt provides electric and hybrid power and propulsion systems for different types of marine vessels.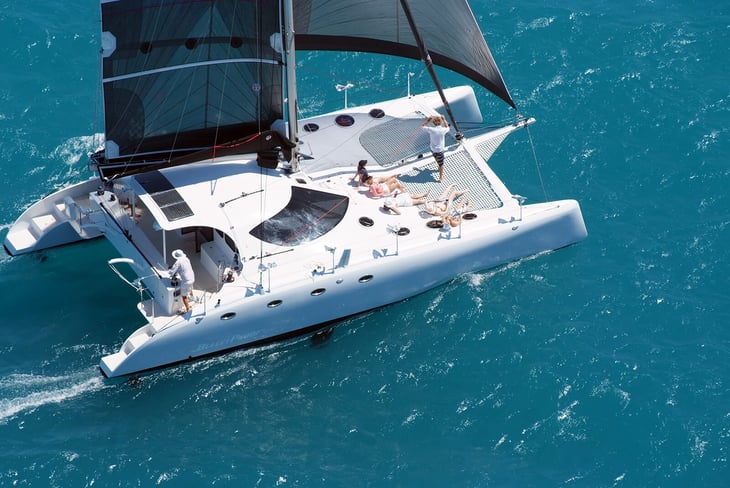 Electric propulsion boats have the advantage of offering passengers a trip free from fumes and with minimal noise.
Photo credit - Oceanvolt


When it comes to user experience, the difference between electric propulsion and traditional combustion engine is that electric boats offer a quiet trip without diesel fumes. Hietanen adds that users of electric boats want to have the same modern comforts onboard as on land, such as charging devices, electric stoves, fridges, and air conditioning without having to use a diesel generator. Another benefit of electric propulsion is a motor that's easy to use and maintain.
Early adopters of new technology
Electric propulsion is becoming a megatrend for people searching for more sustainable technological solutions for many types of boats. As a result, the market for retrofitting regular motorboats with electric propulsion systems is becoming very competitive.
"People want to make better choices and they are aware of their carbon footprint," says Jarkko Pajusalo, managing director at Finnish Marine Industries Federation, the umbrella organization for Finland's marine industry and trade.
Rapid technology advancements constantly give rise to new solutions. In addition to electric motor systems, Oceanvolt provides a hydro generator that creates clean energy for boats.
"You activate the hybrid system by pushing a button and the propeller produces up to 1 kWh per motor, charging the batteries on the go," explains Hietanen.
According to Hietanen, Oceanvolt customers range from boat manufacturers to boatyards and hobbyists who want to install electric systems in their boats. Many electric boat enthusiasts are early adopters of new technologies and want to get an electric boat because they already own an electric car.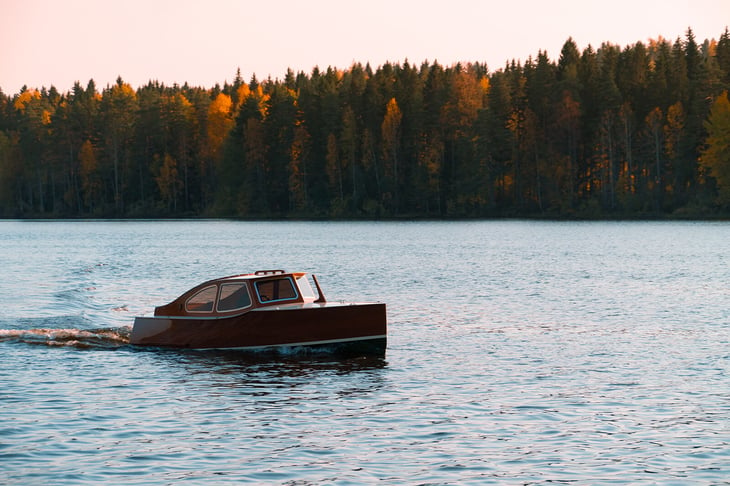 In Finland, out of 10,000 outboard motors sold annually, 6,000 are electric propulsion systems.
Photo credit - Oceanvolt


The future of electric boating
Although it seems like the electric boating industry will continue to expand, the technology is not problem-free. For the moment, there are limitations to the battery technology used on boats. Pajusalo points out that water creates significant challenges for electric propulsion. Electric boats cannot therefore be compared to electric cars.
"The battery adds weight to the boat and pushing through water requires a lot of electricity. Using electric propulsion on water is practically the same as constantly driving uphill with a car," explains Pajusalo.
For now, regular electric distribution is enough to power small boats that use electric propulsion for short distances. Additionally, when the use of electric propulsion becomes more common, the entire port infrastructure will need an update to provide ample charging outlets.
"We are talking about huge investments. Things need to progress one step at a time," says Pajusalo.
However, the future still looks bright for electric propulsion. For example, the Norwegian government introduced an action plan for green shipping in 2019 to move towards a zero-emission maritime industry. The country's ferry fleet will run on electric and hydro-electric power and by 2022 it's expected that around 80 ferries will run partly or entirely on batteries.
"We need new alternatives in the boating industry. Today we have battery technology, tomorrow perhaps something else," concludes Hietanen.