Bisons, the pride and joy of Loimaa, are preparing for a huge season back in Finland's top basketball league. But, is the team ready for its return to the big time?
It is fair to say that Bisons Loimaa have put their hometown on the map. This basketball club has a rich tradition of sporting success, winning two national championships back at the start of the last decades. However, a period of struggle ensued before they won the men's A Division championship in April 2021. This meant a return to the Korisliiga, Finland's top professional league, after an agonising five-year wait.

Dinolift has been a proud sponsor of Bisons Loimaa and the LoKoKo sports club for several years. Last season Dinolift was part of #koriskuuluukaikille campaign and in 2018 and 2019 participated in the Pro Metal Basket event –a free basketball day for local kids.

"It is great to be part of promoting local sports! For Dinolift, working with local sports teams and supporting children and youth in their sporting hobby is very important," says Saara Heikkilä, Marketing Coordinator at Dinolift.

Anticipation around the new season is building, with a home match against Tampereen Pyrintö on the 2nd of October first up. Team leader Heikki Perho has been busy putting together his squad for the new campaign and getting the team ready for its return to elite basketball.

"Pre-season has been active with practice matches going on since the start of August. Despite a few injuries, it has been a great new start for us," Perho says.

Four international reinforcements will join Bisons for the upcoming season. According to Perho, the recruitment process of foreign players has been slightly more challenging this year due to the pandemic and its effects. From last season's title-winning side, four players remain, with five new domestic players also brought in.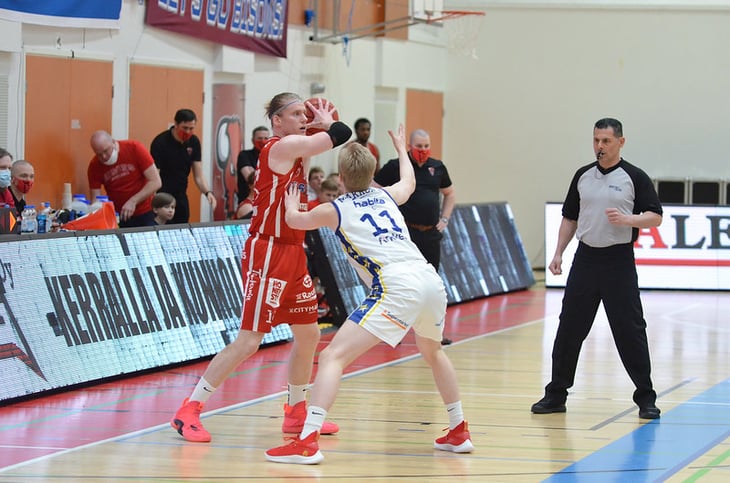 "I have a good feeling about the upcoming season, and we have a lot to offer," says Vesa Heinonen (left).
Photo credit - Bisons
Old and new blood
One of the stalwarts making the step up is Vesa Heinonen, who was born in Heinola and raised in Lahti. The 30-year-old point guard has previously played in Kotka, Oulu and Germany, and is now starting his second year with Bisons. He has been especially happy with the coaching style of Darko Mihajlovic, who led the team to the A Division championship.

"Many of us are young and I see a lot of potential in the team. We are not one of the favourites, but I think it is fair to say that we will be an opponent to reckon with," Leinonen says.

The first new foreign recruit to sign up this year was 24-yeard old Cortez Edwards, who transferred to Bisons from English side Newcastle Eagles. Not only did Edwards help Newcastle to win the UK Championship, he was also voted his team's MVP.

"I had heard good things about Finland – it is the happiest country in the world! So, I was glad to come here and to join Bisons. The atmosphere seems nice and I'm eager to see snow," the point guard says.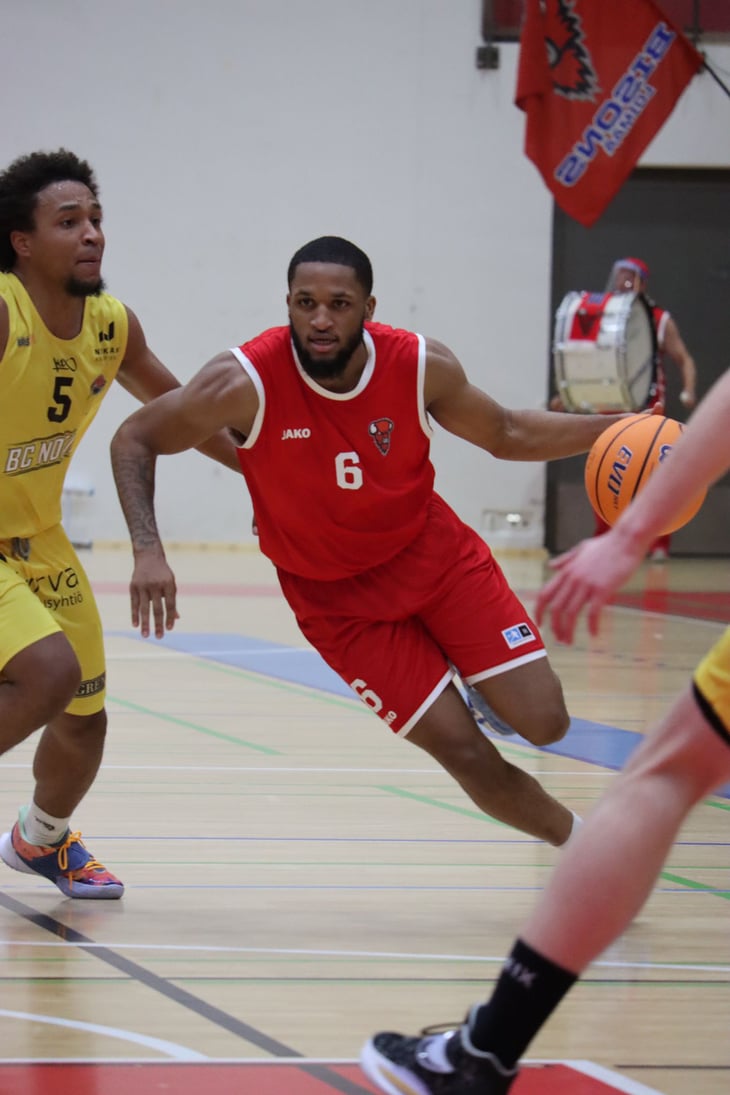 "We get along well as a team and that will help us to play efficiently," says Cortez Edwards.
Photo credit - Bisons


At the game – what to consider
The spring season was cut short when the COVID restrictions hit, and the previous season was played entirely without an audience. As with sport around the world, a lack of spectators can dampen the players' enthusiasm quite a bit.

"It feels amazing to get back on the court with people watching! The atmosphere changes dramatically when fans are reacting to the game," Leinonen rejoices.

At present, the situation is mostly back to normal with only a few guidelines to follow, such as good hand hygiene and wearing masks.

"Social distancing is not mandatory in the upcoming games, but the Basketball Union requires everyone to wear masks – excluding players and coaches. Since we want safety to be the top priority, we consider it to be good practice for our players to wear masks while on the bench," Perho explains.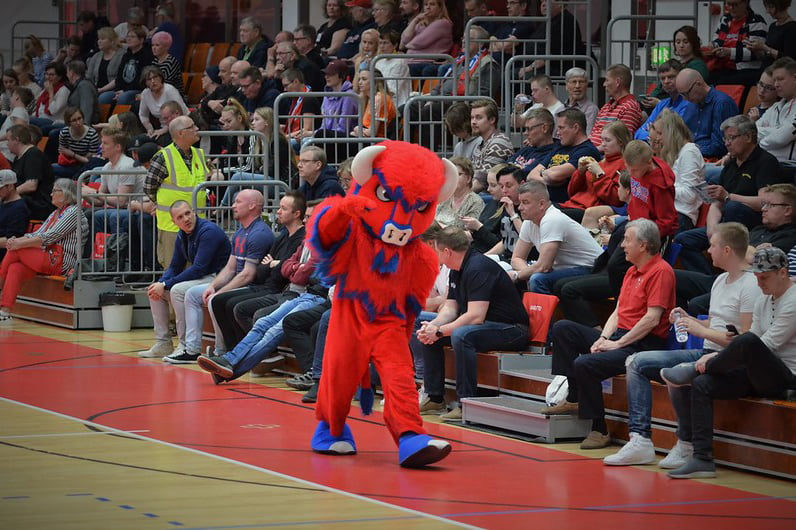 Dinolift employees have the chance to get complimentary tickets and cards for Bisons games.
Photo credit - Bisons
The first game of the season will be played at Bisons' home court in Loimaa. Their Tampere-based opponents represent a formidable challenge, but Bisons are ready to face up to anything thrown at them.

"Our team is youthful and forward-looking. The matches ahead are going to be hot and tough, and it will be nice to face all those teams again we have fought against previously. If this doesn't get the best out of our players, nothing will," Perho concludes with a steely determination.

At Dinolift, we're very excited for the season to start. And like previous years, our staff will receive complimentary tickets to the games, which means we will have the chance to be there to cheer our home team. We will also follow the games and post updates on our social media channels, so stay tuned!

Read more about how Dinolift is committed to supporting local sports teams.