At this time of year, people are usually busy writing out-of-office replies, asking family to look after the beloved family pet and trying to fit into swimming costumes that have somehow shrunk through the winter. The reason? It is summer holiday season. Exotic thoughts of romantic walks along sun-kissed beaches and sipping colourful drinks in far-flung locations have kept the workforce going throughout the long, cold Nordic months. However, this year things are different.
2020 has been a year like no other and this has resulted in entire countries being off-limit, quarantine restrictions being put in place and people resigning themselves to a year with a foreign holiday. But why should this be a bad thing? Our obsession with the grass always being greener perhaps clouds our view of what is right in front of us.
The perfect getaway
If it is peace and quiet you want, you have come to the right place. Finland is the eighth largest country in Europe by area, but with a population of a little over 5.5 million, its population is the 25th largest on the continent. The country also has more than 14,000 km of coastline, 188,000 lakes and nearly 340,000 km2 of untouched, glorious nature. The country is also dotted with 475,000 summer cottages and three million saunas, but don't think of this Nordic destination as purely a nature-lover's dream. There is plenty to do here and nowhere is that more obvious than this picturesque part of southern Finland.
When it comes to accessibility, Loimaa is ideally situated. The historical and former Finnish capital of Turku is a mere 65km to the southwest. Finland's capital until 1812, the city's history is rich, colourful and evident to this day its architecture, culture and museums. It also proudly acts as a gateway to Finland's stunning archipelago, a sprawling mass of some 40,000 islands that reach towards the Åland Islands and beyond to Sweden.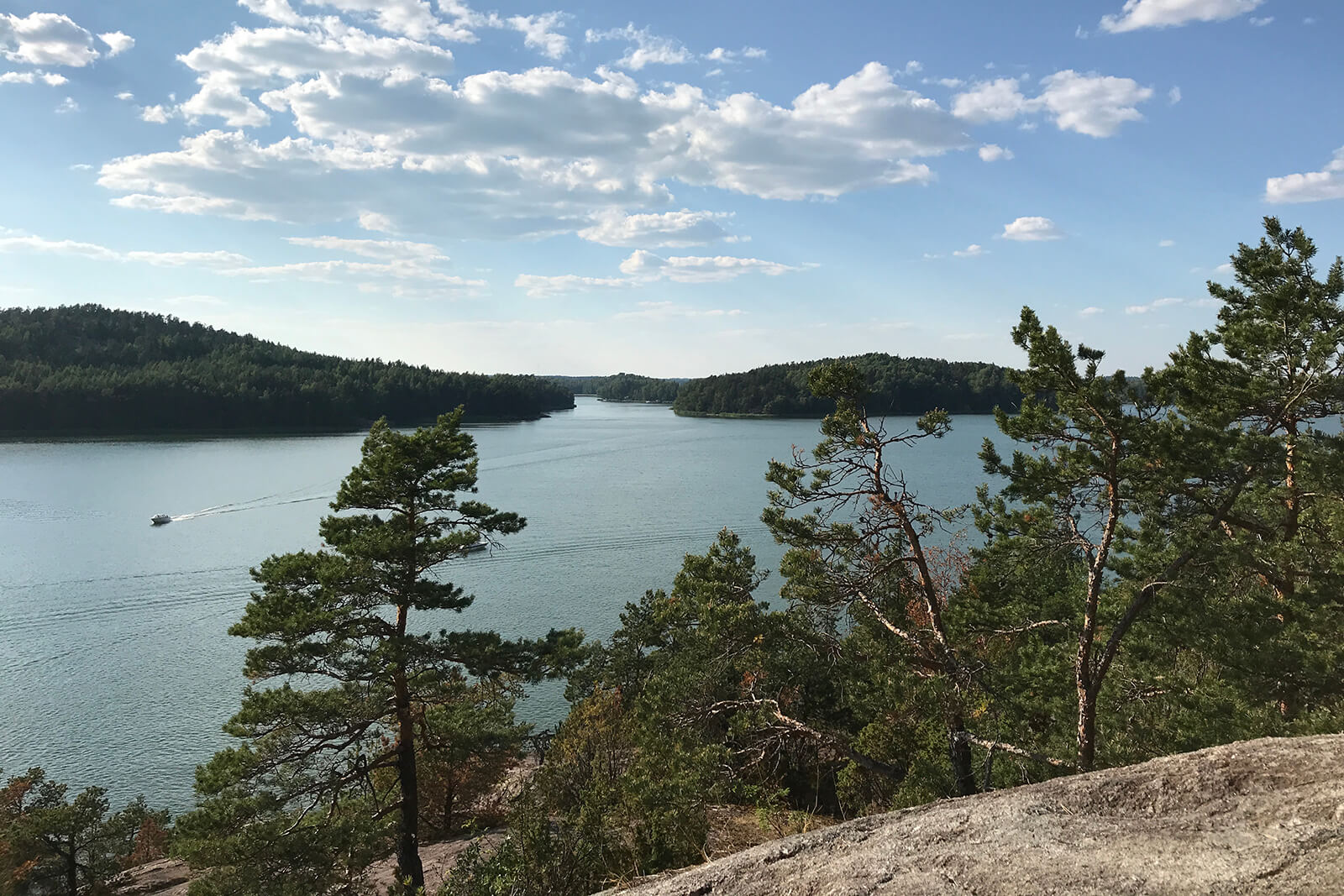 The Turku archipelago is one of Finland's most spectacular and beautiful natural attractions.
Photo credit - Pertti Immonen
Nature meets exercise
The Archipelago Trail has a strong claim to being one of the world's most beautiful cycle trails. It is a 250 km long route that starts and finishes in Turku. In between, it connects via locals ferries and bridges, which allow you to take in the stunning local scenery, wildlife and local hospitality along the way as you pass through quaint villages, pristine Nordic beaches and some of the freshest air in Europe. Do be warned, however, the mosquitos are a hardy bunch, so bring some protection!
In the opposite direction, 98km away, is the city of Tampere. Founded back in 1779, it was industrialised by Scottish industrialist James Finlayson in 1820. The city has since moved on but embraced its industrial past to create a contemporary, relaxed and very cool atmosphere, with numerous cafés, bars and parks lining the famous Tammerkoski river that runs through its heart.
More than a tourist spot
However, natural beauty and idyllic surroundings are not the only things attracting people to Loimaa at the moment.
The area is currently in the process of setting up a business park, which it hopes will strengthen the region's competitiveness and increase workflow and jobs for the population. It is hoped that deep cooperation partnerships with those businesses already in place can occur, with the localization of supply chains bringing benefits to end users.
Pekka Heikonen, Chairman of the Board at Pemamek, a welding automation company based in Loimaa, says of the idea behind the park: "We have a very strong technology industry in the region, but to move forward and help the region develop, around ten entrepreneurs concluded that we should develop a business park by getting more activities in the region and help new companies get started and find the region. Loimaa is a great place and has a huge amount of potential, but we need to be more vocal getting the word out."
The idea is to make the park beneficial for everyone. New companies can bring business into the area, as well as expertise and specialized skills that can help the region grow. Further, the area is cheaper to set up than, for example, Helsinki or Espoo, while a willing, hard-working workforce is already in place.
Karin Nars, Dinolift's Managing Director, agrees. "We want to be as close to our suppliers as possible, as this lessens risk and lowers costs – not to mention the environmental benefits. A local supply chain has benefits for companies operating in the area, the local economy and, in turn, our customers. By eliminating the need to look further afield for components, we have much more control and can guarantee quality."
While a number of the firms already based in Loimaa are globally-focused, there remains a range of goods and services that they prefer to source locally and this is a crucial factor here: staying Finnish.
"Pemamek's factory is based in Loimaa and that will not change. We will always look to our domestic market for supply, know-how and component where possible. The Finnish mentality and way of working fit our company perfectly. We have something special in Finland and we need to develop this even further," Heikonen says enthusiastically.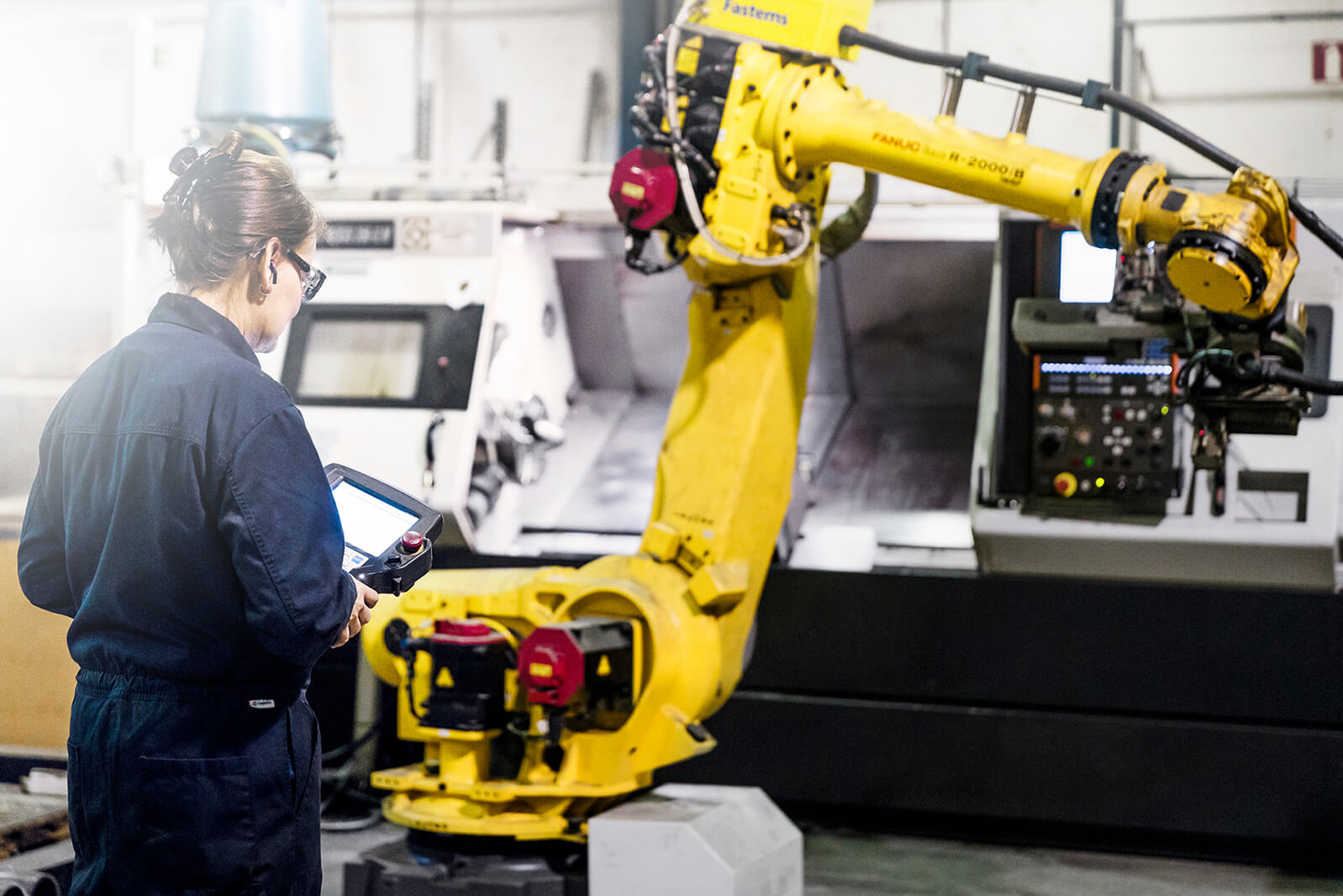 Dinolift is one of the globally-focused companies operating in Loimaa.
Living the good life
As well as the business advantages, Loimaa also offers an attractive work-life balance. These days, it is increasingly important to find a location that suits a healthy work/life balance and, hopefully, somewhere to raise children. As already mentioned, the city is in an ideal location to attract commuters from three large Finnish cities, although the fact it is cheaper to live, own property and raise a family means that families may well be enticed to live in the area.
With a small-town feel close to amenities, Loimaa combines a healthy countryside lifestyle with excellent education, a safe environment and easy access to the large urban sprawls. After everything that has happened so far in 2020, moving to the countryside is a particularly healthy and attractive option for many.
Nars believes being situated in a more rural environment comes with many benefits. "We are ideally located, in between the large Finnish cities of Helsinki, Tampere and Turku. The good connections, lower cost of living and countryside living make it an attractive proposition for employees, but it also works for companies as well. We do not have the same turnover of staff that the large cities experience," she explains.
When asked why he has spent over 40 years working in the local area and what there is to do, Heikonen's summation is simple: "It is so green here. In Varsinais-Suomi, or southwest Finland, we have beautiful nature and attractive countryside. I love spending time in the archipelago, while the lakes up in Tampere are stunning. Pyhäjärvi Lake is also one of the finest places in the country."