The DINO family stretches across 40 countries around the world. We sat down with one of our clients – Matthias Krämer, the CEO of Torbau Krämer, who is a proud owner of several DINOs.
At the beginning of 2021, we had a great conversation with Darren Baxter, our distributor in Australia. It was so much fun, we decided to continue getting to know more about our DINO family and talk to our clients as well.

This time we had a chat with Matthias Krämer who is the CEO and owner of Torbau Krämer in Bad Blankenburg, Thuringia, Germany. They specialise in the construction and installation of gates and doors. While the company has been operational for more than 30 years, Matthias Krämer's journey with Dinolift began in 2008. How did Krämer acquire his first DINO and what does he like the most about his DINOs?


Hi Matthias! How did your relationship with Dinolift come about?
When the business was just starting in 1990, we had a MEWP from another brand. After it became old, we got in contact with Hematec and acquired our first DINO in 2008. Hematec is Dinolift's distributor in Germany, with its headquarters in Dresden and branches in five other cities. After acquiring that initial DINO we have since purchased many others over the years. In the summer of 2018, I came over and visited the Dinolift headquarters in Loimaa.


What did you do in Finland?
It was nice to get to know the company first-hand. I was in Loimaa with my wife and son. We did a tour of the factory and a few test drives of the machines, and after lunch we headed to the archipelago and Paratiisisaari or 'Paradise Island'. We took a boat trip through the stunning landscape and visited a traditional archipelago farm. And – not to forget – experienced the Finnish sauna!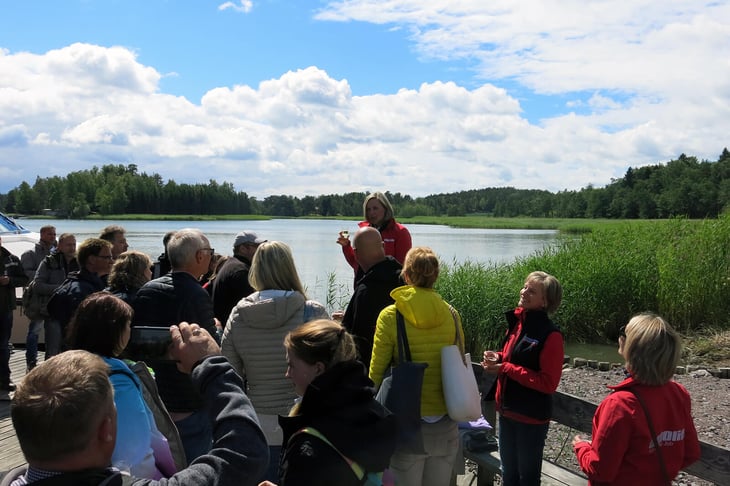 Matthias participated at Hematec's yearly visit to Finland in 2018 with his family.
Photo credit - Dinolift
So which DINO models does your company possess?
The company currently owns three DINO models, which are the DINO 120T, DINO 135T and DINO 160XT II. To complement our fleet, we will receive another DINO 160XT II by the end of 2021. We wanted to get another one of the same models, as the 160XT II is the lift we use the most at Torbau Krämer.


In your experience, what is the best thing about DINOs?
Reliability! At one point, we bought again a machine from a competing brand, which was initially cheaper, but it had so many failures and issues that it was worth spending a bit more money and getting a DINO again. The maintenance is so much easier to do, and it doesn't have any downtime issues. For example, the competitor's machine didn't even have any grease nipples to keep the joints moving without problems.
How do you like working with Hematec?
We only need to call Andreas Hänel from Hematec and all our needs are always served professionally and in the best manner. There have never been big issues with the MEWPs, so I haven't needed to contact technical support. This may be attributable to the yearly inspection of the machines, which is always diligently made by Hematec.


How has the pandemic affected your company and the wellbeing of your staff?
So far, the company has done relatively well despite the COVID-19 pandemic taking its toll. We have come through well when it comes to sales and revenue. But I have to say that the current circumstances and restrictions are getting on my nerves!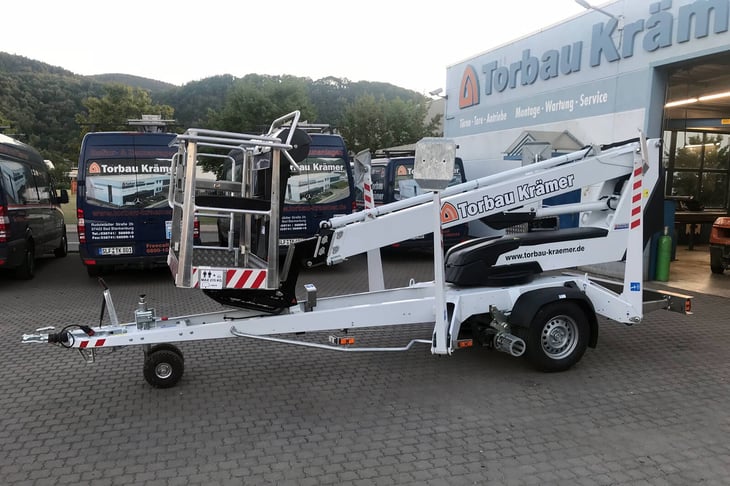 Torbau Krämer has been acquiring DINOs through Hematec since 2008.
Photo credit - Torbau Krämer

What about Matthias outside the office - what do you do in your spare time?
I don't have much free time, but when I do I like to spend it with my two sons. We ride motocross bikes on tracks or motorbikes on the open roads. That's our common hobby and something I enjoy a lot.


Thanks so much for speaking to us, Matthias. It has been great getting to know you. To finish, can you describe yourself in 3 words?
Hmm, I can try! I am determined, impatient and equitable.


Sven says…

Sven Wiese is our Regional Manager, who is responsible for sales in central Europe.

"DINOs have a good reputation in the German market as being durable and reliable machines. While working with our distributors in Germany, speaking their mother tongue is a huge benefit for me – people are more comfortable in a business meeting when you speak their language. Germans value quality, and when it comes to negotiations, they stand their ground. But when the deal is done, they hold on to their end of the bargain. That is to say, our German distributors are honest and reliable partners to work with."