Many manufacturers choose to partner with distributors rather than entering a market themselves. Why is this and what benefits can it bring for all concerned?
Dinolift is deeply proud of its Finnish roots, culture and customer orientation. It has been manufacturing machinery in the southwestern town of Loimaa for more than four decades and there is no way that will ever change. As a company, Dinolift has taken its Nordic ideals and applied them to distribution partnerships that stretch all the way around the world – from those that are 40 years old to brand new ones in their infancy.
Aiming long-term
The ultimate aim is to build a long-term partnership with distributors that can benefit the customer. To achieve this takes trust, patience and understanding. Dinolift has been working with a number of its distributors for decades, which has allowed its people to learn the secret of success. This year also marks a decade with ZipUp Svenska AB – some surprising stats on that later in the article.
When two companies work together for a long period of time, their ways of working become the norm. Even though the personnel may change, the practices and routines put in place mean that anyone coming in is able to understand the process easily and fit right in. This breeds continuity and trust – values that customers appreciate.
Teemu Ristelä, a Regional Manager at Dinolift, spends much of his working life making sure this happens. "Over time, the value for customers is that they know where to get support and new equipment, rather than having to check who is selling product now. They can then form a relationship in which they get to know the people on both sides – manufacturer and distributor," he says.
A partnership that flourishes over time also allows Dinolift to gain a better understanding of changes in the market. The company works with distributors from all over the world and has fostered a direct line of communication to the end customer in each market. By doing so, the customer is then able to influence what they purchase and feel they are being listened to when it comes to the final product.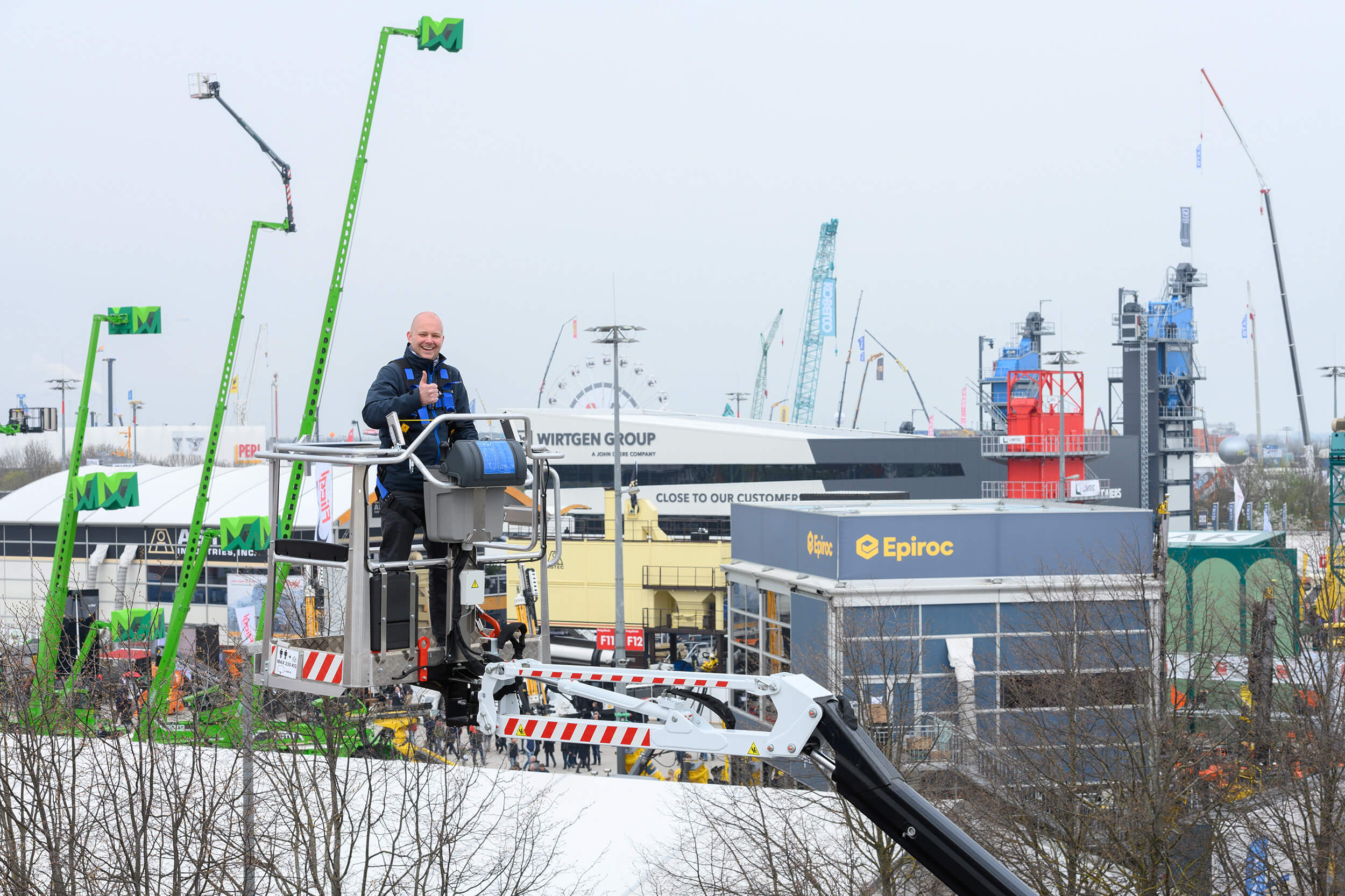 Teemu Ristelä is a Regional Manager at Dinolift and works closely with distributors around the world.
Photo credit - Dinolift



How do you ensure relationships succeed?
"Distributors sell our products and support our products. But, more importantly, they live by the values that we, as a manufacturer, represent," says Ristelä. "They are the experts in that market, so this is crucial to Dinolift succeeding outside its home country. Having someone on the ground allows our customers to receive in-person service in their own language and time zone," he continues.
As well as values, Dinolift has created a distributor guideline package, which details what is expected in terms of necessary resources and practical issues. Depending on the market and customer wishes, the document can be edited and modified if needed. In general, it states that the customer experience should be similar in every country regardless of the distributor. The fundamental reason behind having it is so that the distributor's customers receive the support that Dinolift believes they deserve.
What value does this bring to the customer?
An onboarding system improves product and service training, as well as the ability to serve the customer in the best way possible. By creating this framework, it sets reasonable goals that both the manufacturer and the distributor can achieve and then surpass. It also allows Dinolift to learn more about the local market and adjust its way of working, while letting the two companies get to know each other.
Two years ago, RBG, a distributor based in New Hampshire, USA, struck up a partnership with Dinolift to sell machinery stateside. President Rick Girard says of the learning process: "As far as being a Dino distributor, I feel that we have built a strong working relationship over the last couple of years. This is demonstrated by the fact we are very knowledgeable about the equipment and how it is being used, as well as showing the factory some better ways to help make the product stronger."
Earlier in 2020, Dinolift increased its distributor network even further, as it struck a deal with Spanish company Ahern Iberica. It was clear from the beginning that the two businesses shared the same customer-focused ideals and thoughts about the advantages of working together to serve local customers.
"I firmly believe that to support customers to the highest standards in a truly global business, there is no better long-term solution than a network of properly-qualified, full-service distributors thinking globally and acting locally," says Enrique Garcia Delgado, Ahern Iberica's managing director.
Trust is key
Partnering closely with companies located across the globe brings its own challenges. This means that both the manufacturer and distributor must work closely together in order to flourish. "Trust is massively important because when we set our goals, we discuss the future, the market potential and the right approach. As a manufacturer, we have to trust that the distributor knows the market and is working towards these goals that we have set together," says Ristelä.
This means that two-way communication is essential to bringing success. Dinolift encourages its distributors to challenge decisions and bring their own ideas to the table. No two partnerships are ever the same, meaning local feedback and intelligence are critical to Dinolift gaining market share in that country. As a result, Dinolift's regional managers speak to distributors at least once a week, with daily contact a normal occurrence.
Only by building an enduring relationship can customers receive the best service experience possible. "I feel that the customers are noticing that we are getting support from the factory, which makes it easier for us to complete any repairs. Thankfully, we haven't had to learn too much Finnish yet," jokes Girard.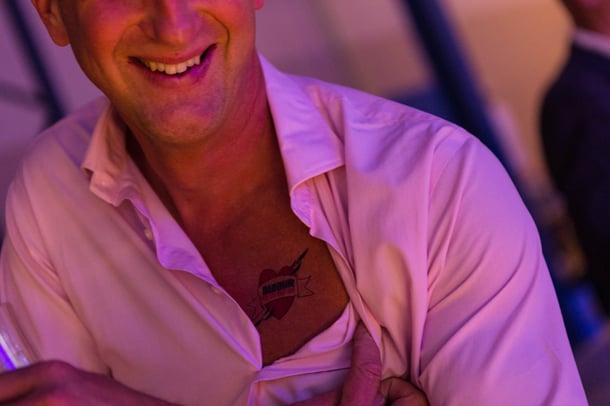 Rickard Holmlund takes his relationship with Dinolift very seriously!
Photo credit - Dinolift
What does the future hold?
"I always like to look long-term," says Delgado. "I think that by cooperating closely, we can achieve significant milestones in the Spanish market. Communication between both parties will be the key," he surmises.
Girard agrees. "I am excited for the future of Dino sales in the next few years as we have seen growth from 2019 to 2020, and I am expecting to double our sales in 2021," he ponders.
Perhaps it is apt that the final word should go to the Swedish company we touched upon earlier, which is currently celebrating its 10-year partnership with Dinolift.
ZipUp Svenska AB has been a distributor since 2010, developing a deep relationship with Dinolift during that time. Rickard Holmlund, ZipUp's owner, says of the partnership: "In the last decade, we have sold 1134 Dinolift units. We recently worked out that if you stacked each one of those units on top of each other, they would reach a height of 18,144 metres. If that is not a sign of a good working relationship, I don't know what is."